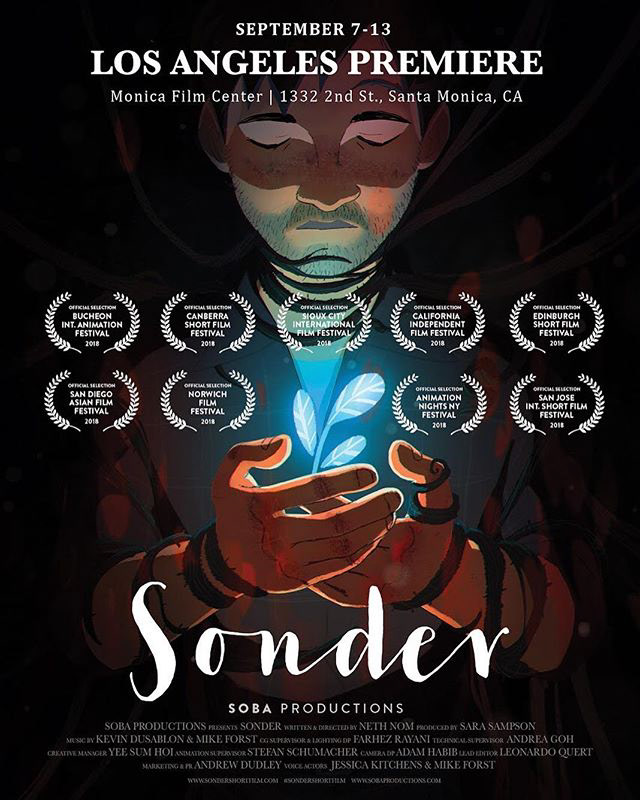 Sonder
is an independent short film from SOBA Productions.
Directed by
Neth Nom
and produced by
Sarah Sampson
, Lara Arikan contributed as the Production Coordinator to the Lighting and FX Departments. 
"Driven by passion, this project was a once in a lifetime experience of collaboration among incredibly talented and dedicated artists from around the world. With a 100% remote crew it was a challenge to coordinate evenings and weekends among Lighting and FX teams however our crews unrelenting positivity made it worth every minute we spent together. 
Here's to you guys!"